Contact
Sylke Wilde
Economic Development Agency Brandenburg (WFBB)
Head of Department of Transport, Mobility and Logistics
Dr. André Günther
Saxony Economic Development Corporation
Industry Sector Manager Mobility (Automotive, Logistics, Railway Technology, Aerospace Technology)
Centre for railway vehicle manufacturing -
facing the future with tradition
Lusatia is one of the top three centres for railway vehicle manufacturing in Germany. The two Alstom Transport plants in Bautzen and Görlitz and Waggonbau Niesky, which belongs to the Slovakian Tatravagónka Group, are the heart of rail vehicle manufacturing in Lusatia. 
As centres for the production of shell constructions and components and for the final assembly of long-distance trains, regional trains and trams and as a manufacturer of freight wagons for special applications, these three sites cover a broad spectrum of the industry. A large number of innovative suppliers such as Lausitz Elaste or Lakowa and service providers like Cideon Engineering have set up in the surrounding areas, where they benefit from the proximity to the plants and to research institutions like Dresden University of Technology.
Lusatia – Germany´s future mobility region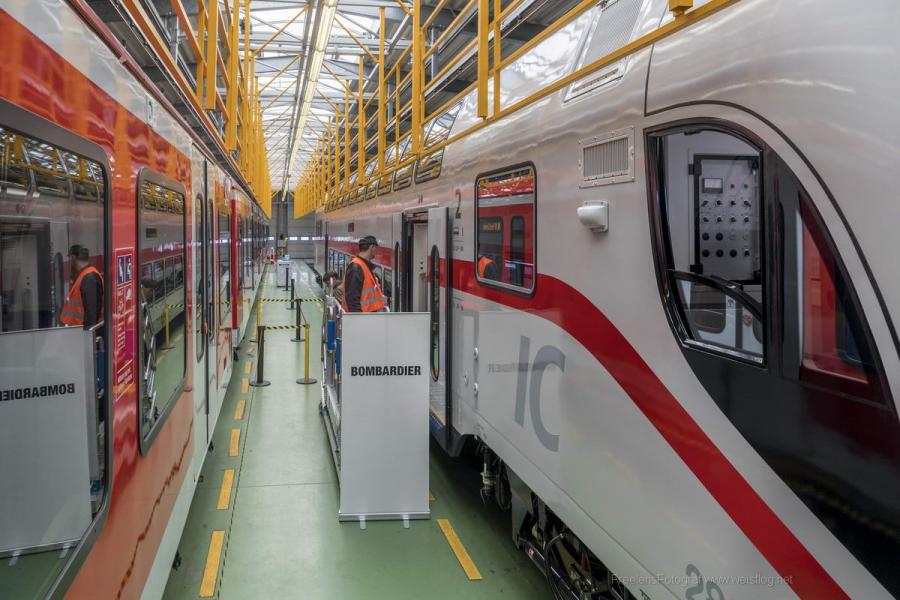 Innovative drive technologies
At the Deutsche Bahn vehicle maintenance facility in Cottbus, the future of rail-bound mobility is being implemented. At the rail plant, all diesel locomotives of Deutsche Bahn will in future be converted to hybrid operation. In the run-up to this, the rail plant was supported by subsidies from the state of Brandenburg for the first prototype conversion of a locomotive within the frameworkof the HELMS (Hybrid ELectro-Mechanical Shunter) project. The previous diesel-hydraulic drive concept of the diesel locomotive was replaced by an electro-mechanical hybrid drive, establishing a future-proof energy management system. Deutsche Bahn also intends to maintain the ICE fleet in Cottbus and pool research activities for the entire Group.

Furthermore, the climate-friendly mobility transport centre has recently been put into operation in Cottbus. A total of around 50 million euros was invested around the city's central station to set up an entirely new transport hub.
 
Information on this topic
Downloads
Related links